Why CGS ?
Color Go Server, or CGS, is an Internet Go server enabling you to play against other players, worldwide, in real time and directly from your browser. Its main purpose is to facilitate Go discovery and learning, by updating its design and by adding some tools making the rules easier to understand.
Visuals
In a game of Go, each stone has a certain influence on the board. This is very hard for a beginner to visualize on a traditional board. CGS points out territories by highlighting this influence.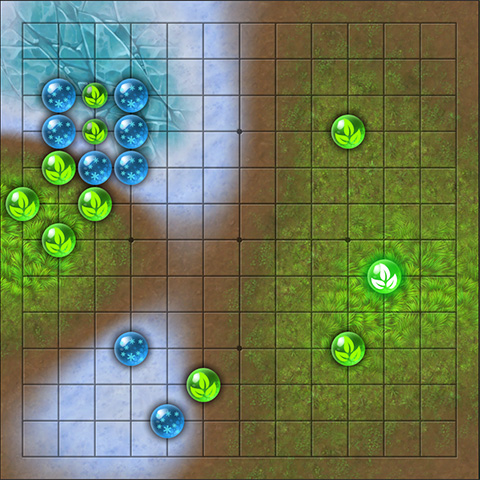 Atari
The beginners who just started to play have difficulties to see Atari. In order to help them, CGS will highlight this situation by reducing the size of stones that have only one liberty left.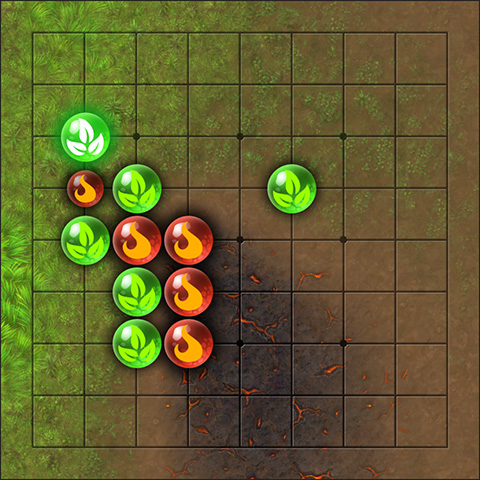 Liberties
To help new players to avoid being in Atari, CGS offer an option to show the liberty count of each stones.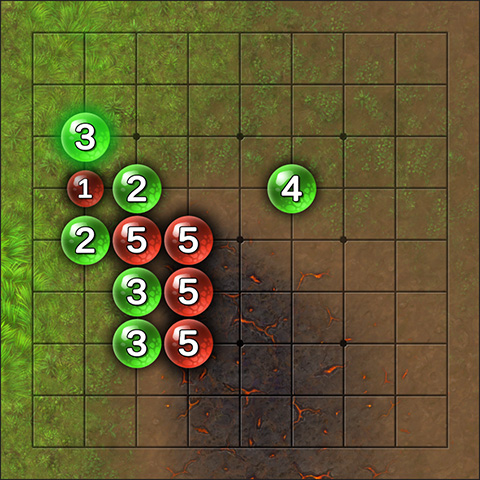 Themes
On CGS there is something for every taste! The player will be able to choose his preferred design among different themes while adjusting other parameters such as the intensity of the grid or the intensity of the influence...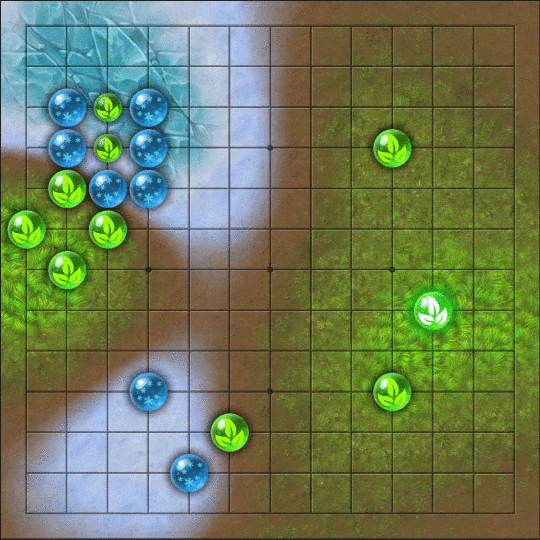 « I can't get over how pretty this board is »
« Great interface! Congrats »
« I really like the liberty numbers on stones! I think it makes me a better player :) »
« As a beginner this is so much more inviting than other sites »
« The game is astoundingly gorgeous. Wow »
« Amazing and has a lot of potential »
« Nice place and nice music, it is like a fairy tale place »
« Feels like playing heroes of might and magic or something. I love it »
« Just want to say that it was a blast to test the server. I really loved the influence graphics. I found myself making much more bolder moves than I normally would. I felt like I was much more able to experiment with stone position instead of lapsing into the same patterns of "safe" stone placement. »
« Its a great tool for teaching the game, thanks to the dev »
« 10/10 and can't wait for the server to launch fully! »
« I really like what you created here! So thanks a lot! Please keep up the good work. Greetings to the team and best wishes. »
« This site is so amazing omg »
« Well done. Fun and works great! »
« This site is awsome I love it »